10 Questions to Ask a Quince Hairstylist Prior to Hiring
There's a lot of trust going on between you and your Quince hairstylist and there are certain expectations that should be covered prior to hiring.
When it comes down to how you'll be looking like for your Quince, any questions or concerns need to be answered!
Make sure to cover everything.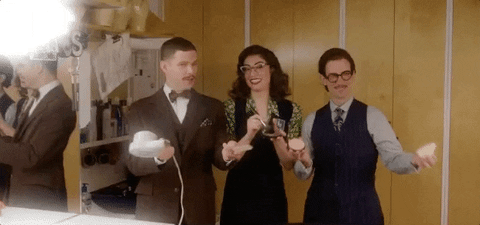 Here are 10 questions that can help you out when deciding who your Quince hairstylist will be.
Do you offer free trials?
Even better than trials are free trials. A trial is usually an appointment where you get to see the work of your hairstylist. It's a sneak peek of how your hair will look the day of your Quince. Ask if there are any opportunities of free trials or specials going on.
How much do you charge? Per hour or flat rate?
Most important question is asking how much they will charge and if there are any additional charges per hour. Checking how much they charge is a great way to get an idea of how much you will be paying without any unfavorable mishaps.
Do you do more than one Quinceanera per day?
Just like you'll be running on a specific schedule for your Quince, it's best to know if your hairstylists are on a schedule too. You want to make sure she'll/he'll spend enough time on your Quince hairstyle without rushing the process.
Should I take care of my face and hair in a particular way prior to my event?
Usually there are certain steps that will make your hairstylists job easier. For example, washing and blow drying your hair one day prior to your event will make it easier for your hairstylist to finish and work quicker with clean and dry hair. Always ask what works best for them and we assure you both of you will be pleased.
Do you work on location or must I come to you?
Although it's more convenient if your hairstylist goes to you, double check and ask how much they charge for traveling fees (if they travel). Plan according to your schedule and budget.
Will it just be you or is someone else assisting you on my appointment?
Depending on the group size you will have, sometimes the hairstylists will take an assistant or two to get the job done quicker. Always confirm how many and if they will be charging extra in order for your hairstylist to pay his/her assistant.
Whether your hairstylist will be doing your makeup or not, do ask how long they will take in order for you to plan accordingly. You will have a busy schedule the day of your Quince and you want to make sure you have enough time for everything on your agenda without having to worry or stress because of time.
Do you have any suggestions?
Professionals usually have the best tips and advices to give to their clients. If you have any uncertainties, ask your hairstylist for their honest opinion. Never be too shy to speak up about any concerns you may have. The day of your Quinceanera is all about you, you want to be sure you look your best!
Depending on time, your hairstylist may ask for you to come ready just in case time runs out. For whatever reason there might be, ask if they will prefer for you to be dresses. Most of the time, they will just ask for you to be in a zip/button up shirt to refrain from your makeup or hair from getting messy when changing.
Are there any extra charges?
Verify all additional charges they might or might not have. Stay between your budget and confirm with your stylist the types of services they have to avoid any misunderstandings with pricing.
Featured image is property of DBatista Photography.
Powered by WPeMatico